In Memoriam
To all our friends and family who have gone to that better place...
Charlie Brent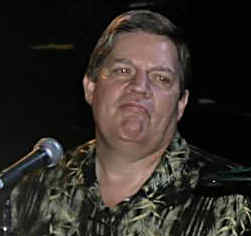 1948 - 2006
Charlie was a larger than life personality who did things his way inevitably effecting everyone in his path. The musicians he influenced are widespread and the music he wrote and arranged is documented for music lovers everywhere to remember him by. He died in is sleep on 11/28/06. He was 58 years old.
Charlie's mother, Shirley Brent has been thrown into a horrific situation with the untimely death of her son and our friend.
Shirley needs funding to give Charlie a modest funeral. Donations can be sent to:
Shirley Brent
c/o Arthur Hardy
P.O. Box 19500
New Orleans, La 70179
************************
Ruth Brown 1928 - 2006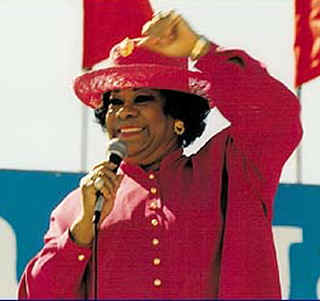 Ruth Brown died Friday 11/17/06 at a hospital in Las Vegas of complications from a stroke and heart attack. She was 78. Brown had a voice that could shake timbers, and a will to match. Bonnie Raitt said of Brown that she had a "combination of vulnerability and resilience and fighting spirit."
************************
Timothea Beckerman 1951 - 2006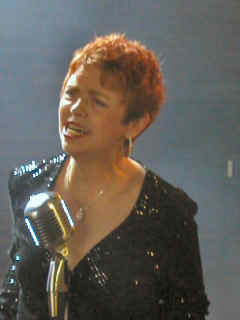 Timothea Beckerman, known to her friends as Timi, passed away on 11/14/06 from complications due to Hepatitis - C. Active in the New Orleans music scene for many years, Timothea's ashes will be returned to the city she loved so much. www.timothea.com
************************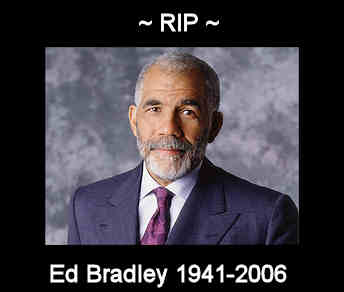 Ed was one of Marva's greatest fans, and introduced her many times at her Jazz Fest performances.
He will be missed.
************************
Scott Thomas 1951-2006 RIP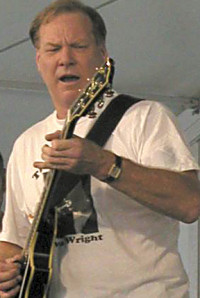 Scott Thomas 1951-2006
L. Scott Thomas, lifetime resident of greater New Orleans, died at the age of 55 at his home on Saturday, June 3, 2006 of heart failure. Son of Jane Newtz Thomas and the late George P. Thomas. Surviving family includes brothers, David C. Thomas and George P. Thomas, Jr., and many nieces and nephews. Scott spent a lifetime playing the guitar, traveled the world playing with the likes of Marva Wright and most recently playing with the rising star, Amanda Shaw. Scott was Lead Guitarist with Marva Wright and the BMWs for over 8 years. He was a versatile musician playing everything from blues to rock. Scott was always ready to do whatever he could to make folks happy all over the world. Scott will be missed by his fellow band members and Marva Wright, his family, friends and the entire New Orleans musical community.
************************
Samuel Berfect, Jr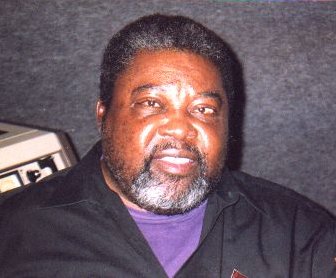 1943 -1999
Keyboard player and leader of gospel group The Dimensions of Faith; Berfect, a sought after session musician, worked with Irma Thomas, Solomon Burke, Snooks Eaglin, Allen Toussaint, Marva Wright, and many others.
************************
Tommy Ridgley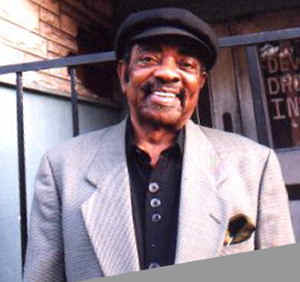 1925 - 1999
Born in Shrewsbury, Louisiana in 1925; New Orleans R&B vocalist's career spanned 50 years;
see Tommy Ridgley web site; discography (LA Music Factory).
BOOKING: 504-365-7219 or 504-312-8546
Home | Bio | Gigs | Discography | Photos | Order | Links | Jazz Fest | Guestbook | Email